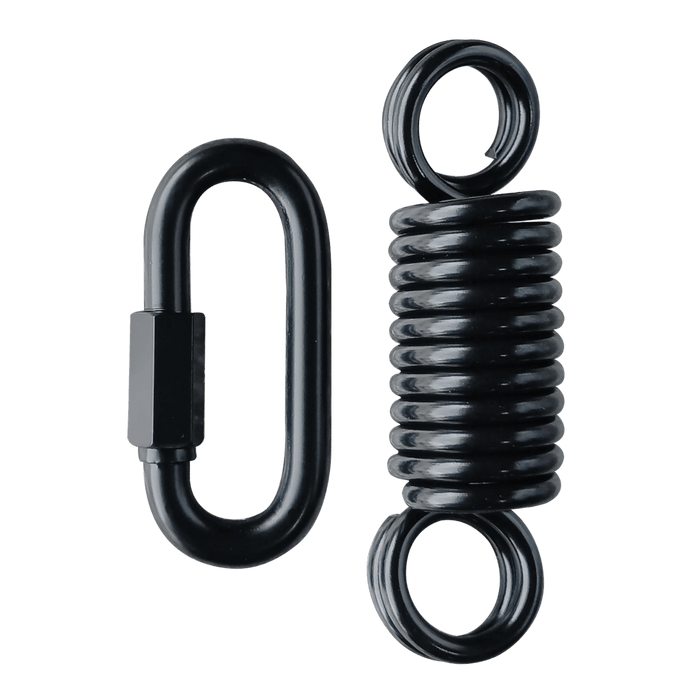 Heavy Bag Spring and Clip
Original price
$15.99
-
Original price
$15.99
PERFECT FOR HOME GYMS: The spring is a great addition to a home gym heavy bag or in a commercial gym. Use to train boxing, muay thai, or MMA.
ABSORBS IMPACT: The spring absorbs some of the impact of your punches minimizing the wear and tear on the mount and your body and joints.
DAMPENS NOISE: Since the impact is reduced so is the noise that often carries into your home or gym.
REDUCES HEAVY BAG SWING: The spring reduces the amount the heavy bag swings by allowing the top of the bag to move with the punches.
HEAVY DUTY: Designed for use with bags up to 150lbs. The ends of the spring are double looped for safety. Oversized clip is rated over 2000 lbs.
MADE FOR HEAVY BAGS: Engineered to handle the weight and abuse of a heavy bag. The spring and clip are purpose built and finished with our super durable e-coat finish.